2 AA Rosette Restaurant
&
Private dining
Our restaurant – in the drawing room or ground floor dining room – has views of the gardens and Mourne Mountains. We use herbs from our herb garden, home grown vegetables and are fortunate enough to have an abundance of superb shellfish from the lough ~ oysters, mussels, cockles, winkles and crab for example.
For restaurant only bookings – please 'phone us directly on +353 (0)42 937 3682
– Main restaurant menu 6pm to last orders 8.30/9pm (7.30pm on a Sunday) Wednesday to Sunday.
Booking is recommended.
We are within 2 mins walk of other places to eat in Medieval Carlingford.
The mountain is home to the tastiest lamb in the country ~ Cooley lamb ~ and the outlying areas are the final resting place for the famous ancient epic 'The Brown Bull of Cooley'. Our butcher has his own beef reared on the slopes of the mountain. Our beef is, therefore, one hundred percent Cooley or if sourced further afield – such as the Mourne Mountain lamb & beef – is just across Carlingford Lough.
Our main restaurant menu (see example below) has (or can be adjusted to be) a vegan starter, main course & dessert option.
Coeliac? Dairy Free? Any other special dietary requirement? Just let us know & our chefs will look after you! Advanced notice is always appreciated.
You can book both accommodation and your table for the evening in our restaurant – directly on

Book Now
For restaurant only bookings – please 'phone us directly on +353 (0)42 937 3682
We bake our own bread, make our own stocks, ice creams and sauces.
Dining is at a leisurely pace – you can have your table for the whole evening.
Dress code – smart casual/what you feel comfortable in.
Our bar is for the use of residents & diners only.

Talk to us if you have a group
Private dining ~ from 5 to 54 guests
We have 3 private dining rooms available for special occasions such as significant birthdays, hen or corporate hospitality. All with log fires, views of our gardens and Mourne or Slieve Foy mountain.
Click here for good ideas for groups.
Alternatively, the whole of Ghan House can be for your very own exclusive use – Click here to see our Exclusive Use/wedding page!
Our Ground Floor Dining Room has views of our gardens and the Mourne Mountains to the front of the house. As with all of our private dining rooms, it has a log fire and a relaxing Georgian ambience. It seats up to 20 guests on 1 large table or 36 guests on 2 tables – banquet style or 24 guests on 3 tables – 1 table with 12 guests and 2 ovals of 6 each.
Exclusive use of this room is €150
Our Ballroom benefits from great views of Slieve Foy mountain, our gardens & Carlingford Lough. This room can seat 24 guests on 1 large table or 40 guests on 2 long tables or 24 guests on 4 ovals of 6 each.
If you have a slideshow/video of the person whose birthday/life you're celebrating – the this room benefits from a 75″ touchscreen that can mirror your phone/device. It also has access to the internet – for YouTube etc. Sound is played through the Marantz stereo.
Exclusive use of this room is €200. Screen use is €50.
Our magnificent Drawing Room offers views of Carlingford Lough, the Mourne Mountains & our gardens and has a stunning Rococo ceiling & log fire.
It seats 34 guests on 1 large table, 54 guests banquet style or 46 guests on 6 ovals.
Exclusive use of this room is €500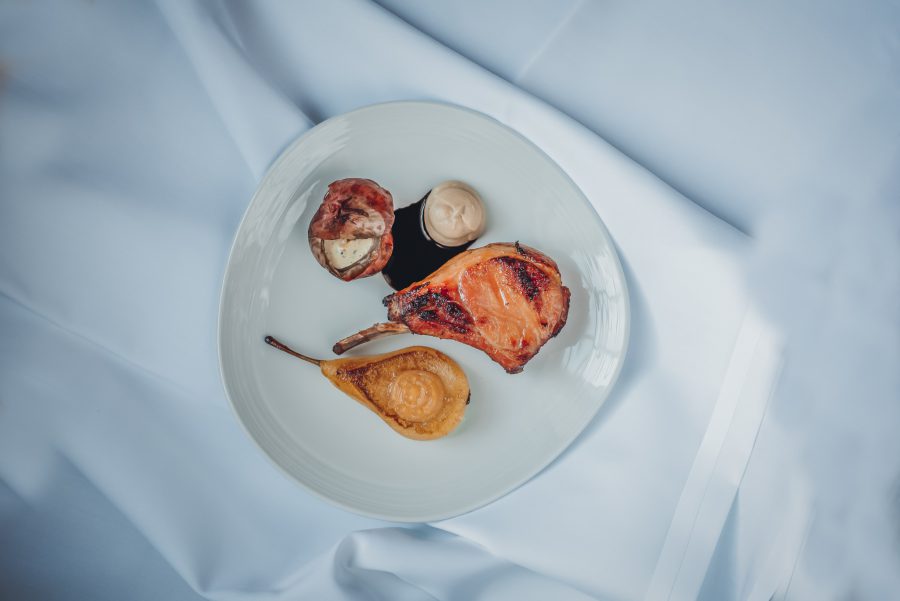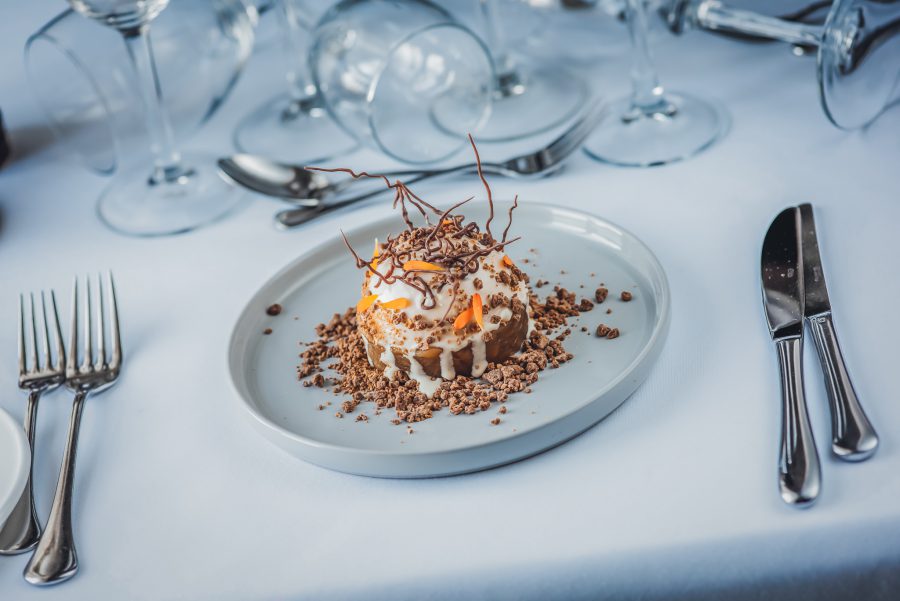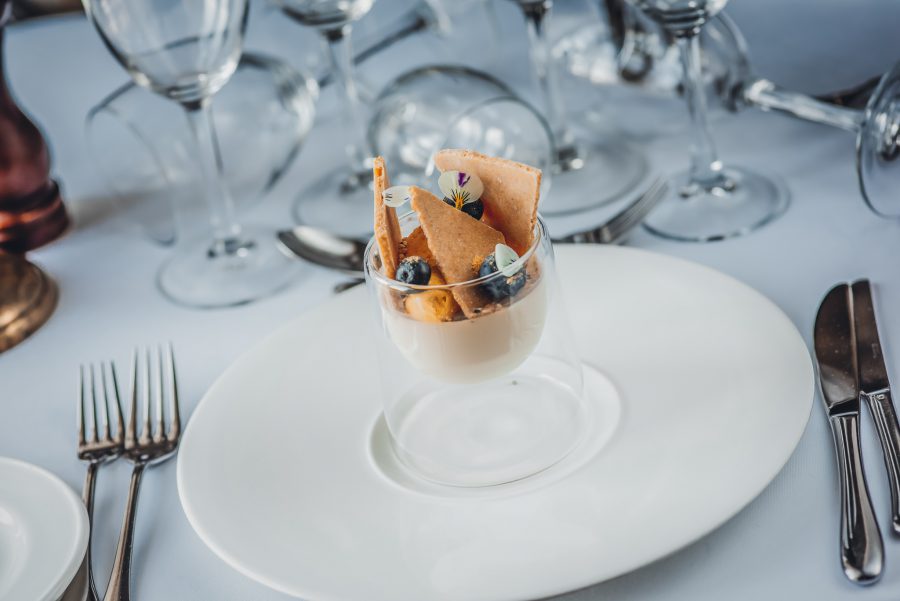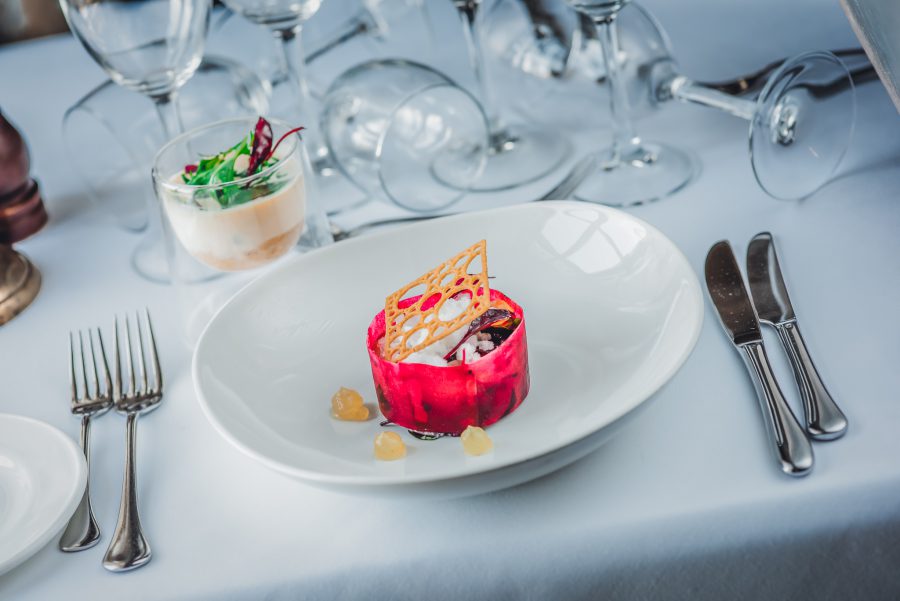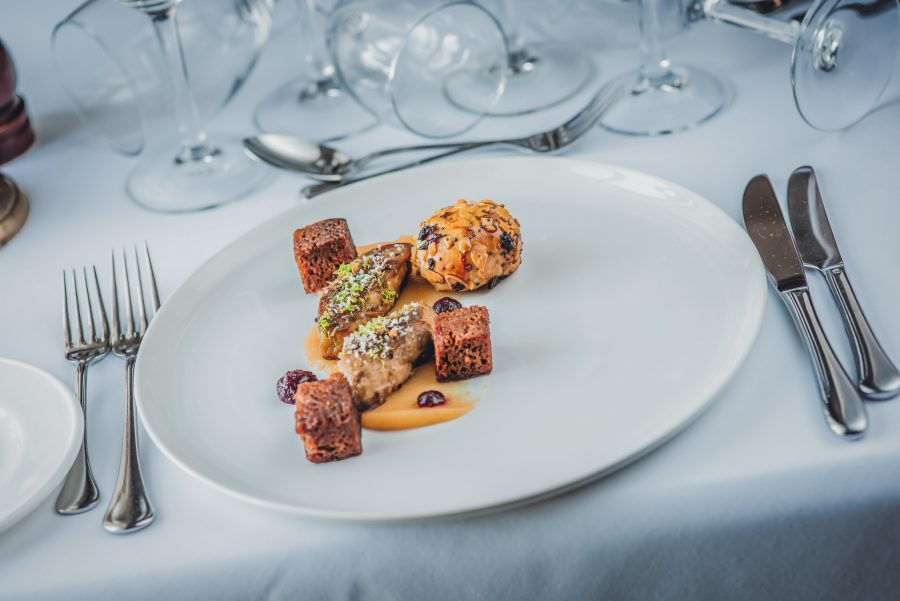 OUR EXAMPLE MENU
If you are part of our midweek or weekend package that have added or includes dinner on one night – we let you choose from the €62.50 menu. (supplements may apply)
2023 EXAMPLE Main €62.50 Restaurant Menu, from 6pm
We give the chefs a night off on Mondays and Tuesdays
We are fortunate to be just a tree length from Medieval Carlingford with other places to eat – cafés, pubs & restaurants.